Luggage scales and tags have taken the travel world by storm over the past decade. These are extremely important for the mere fact that you don't have to go all the way to the airport only to be told, "Your suitcases weigh more than the allowed weight limit. You've to remove some items."
Your Own Luggage Scale
By investing in your own scale, which usually comes in either analogue or digital version, you'll be able to get the accurate weight of your bags at the comfort of your home. Besides that, it'll also save you from having to pay the fee for extra weight. If you're a regular traveler, it may be a great idea to purchase two scales – one for home use and the other to pack in your luggage while traveling. Some popular brands of luggage scales are Briggs & Riley, Delsey and Tumi, which are known for their great build quality, durability, and ability to weigh bags up to 80 pounds. These products are also lightweight, comfortable, easy to handle and comes with a lifetime warranty.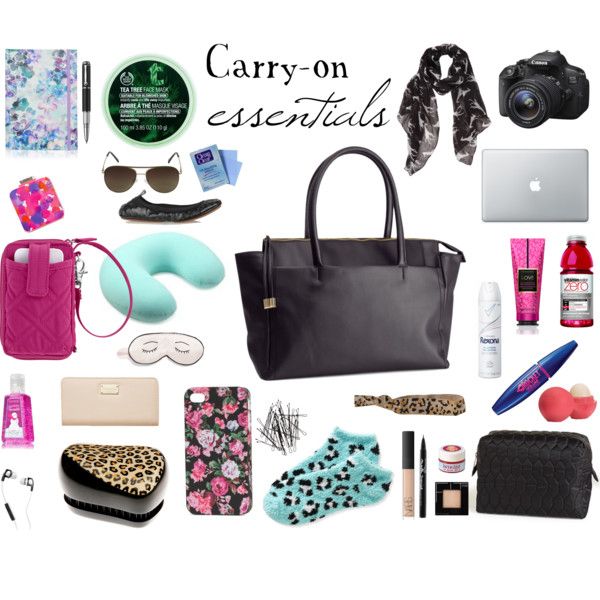 Eliminating the Trouble
To save you from the trouble of having to recognize your suitcases in an airport carousel filled with hundreds of similar-looking ones, you've to spend a few dollars on attractive luggage tags. These were developed specifically to enable you identify your bags quickly so that you can maximize your travel time. How do you identify the best luggage tag? Well, firstly you have to ensure that the material is durable so that it doesn't get detached from your bag. Leather, PVC, vinyl, and plastic are some popular materials used for tags, so stick to these. Secondly, you may want tags that are personalized so that they're uniquely your own. Some popular brands of tags include, Kate Aspen, The Container Store, and Le Travel Store.
Which Luggage Style Do I Need?
When you're packing for a trip, there's every chance that you'll consider buying a suitcase for your possessions. The truth is that there are many different types of luggage styles and you can choose one that best fits your travel plans. Suitcases are usually large in size and are made out of fabric or plastic. Most suitcases contain wheels and a handle which will help you move it with ease. If your budget allows, you can also get hard side suitcases (sides made from polycarbonate). These ones are very strong and durable. Suitcases are usually punctuated with plastic or metallic wheels and boast of retractable handles. These are preferred by many travelers because they're easy to handle as compared to other bags.
Duffel Bags
When going for shorter trips, you might consider packing your few belongings in a duffel bag. These are normally rectangular in shape, have fabric handles and can be made of many different types of materials. Key among them is the weatherproof layer that makes the bag water and dust resistant. Moreover, the two handles usually divide the bodyweight perfectly on the shoulders. If you like the simplicity of a duffel bag, but without sacrificing portability, then consider getting a wheeled duffel. This is similar to a typical duffel, but with wheels on the bottom and an extending handle. Owing to their versatility, sportsmen and women often rely on duffel bags to carry their athletic gear.
Tote Bags
Totes share the same basic idea as duffels, but are generally smaller and can be easily carried over the shoulder. They're suitable for carrying toys, books or diapers for children when traveling. Professionals often use wheeled totes to carry their files, paperwork, or even laptops. You'll not find any protruding frame that might prevent your tote bag from fitting in an overhead bin on bus, train or even airplane, making it perfect for short trips.
Garment Bag
A garment bag becomes quite useful when packing clothes that should remain unfolded throughout your journey. Usually, your clothing is kept on hangers which protrude from a slit on the top of the garment bag. This way, you'll be preventing your perfectly ironed clothes from getting wrinkled, and at the same time, protect them from dirt. Like duffels and totes, some garment bags also contain wheels and/or roll bars inside which typically eliminates the need for hangers. Lightweight and spacious, garment bags are some of the most popular travel bags in lndia owing to their unique nature which creates a fashion statement in itself.
Backpacksi'Rucksacks
All luggage styles that have been discussed above are not suitable for hikers who're traveling over rough terrain. Backpacks or rucksacks are therefore their favorite option. These normally contain a dividable primary chamber and hooped lower entry zip, making it much easier for you to access your personal items stored at the bottom of the backpack. Again, these bags are constructed using special nylon fabric which is usually water, tear and flex resistant. The functionality and capacity of rucksack is further increased by extra pockets on its sides coupled with high quality material and hydration system. Punctuated with detachable padded shoulder straps and sturdy grip handles, backpacks facilitate easy transportation and are specifically designed to operate in extreme weather conditions.
Messenger Bags
Coming with interior and exterior pockets for small items such as tissue papers or makeup and sometimes a special pocket for housing your laptop, messenger bags, have more than enough room for keeping your necessities during overnight travels.
Big handbags
Owing to their popularity and their accommodative nature, big handbags are among the types of bags that many women want to own. However, health experts warn that carrying these bags may cause pressure to build on the back. So, if you prioritize your health over fashion, avoid using your giant handbag every day. Most manufacturers of modern travel bags usually utilize materials like leather, polycarbonate, nylon, polyester, polypropylene, etc. which results into a strong yet lightweight travel bags and suitcases. So, choose a bag that's suitable for traveling between airports, stations or hotels.